In this fast changing world, parenting seems subject to changing styles and it somehow became a competitive sport. Parents get keep on tracking their kids for better manners, habits, and behaviors, forgetting the single most important skill for "positive" parenting over the course of our kids' lifetimes is our own self-awareness and self-regulation as parents.
Parenting is an intensely emotional experience which comes with two extreme feelings. One is the pure pleasure of cuddling, playing, laughing, exploring, and deep sense of connection and love and on the other hand the emotions are mixed with feelings of frustration – things like losing their odd life, financial independence, career, spontaneity, time with their partner and friends and  feeling trapped by the huge change that has completely taken over their life and sense of self. These mixed emotions will make a parent (especially mom)  to think that their identity as an individual has been replaced by that of 'parent'.
So, it's highly important to manage our feelings as a parent, because these mixed emotion will deeply affect the child's mental health in future. Here are few tips which I learnt through my experience and would like to share with you:
Controlling our emotions. This is the foremost thing every parent should follow. We all have a bad day but when it comes to kids they are not like adults to sense your stress and keep calm. Kids needs their parents attention so, instead of showing your stress to them, giving them that 5 minute attention, keeping everything aside will make a huge difference in the kids attitude. After giving them the 5 minute attention you can slowly tell you need a little time to rest. It will definitely work. Give it a try!!!
One day my daughter and me were returning home from the kindergarten by bus, she always wants to sit in the particular seat before her friend do, but it doesn't happen that day and she threw a big fit, while her adorable friend gave her the seat and stood in the bus for the whole ride.  Tuning in my feelings into anger or disappointment, I just took few deep breaths to clear my mind (I am not perfect still!!!! ) and calmly said it's not always possible to sit in the same seat and its ok to be disappointed. She understood and gave the seat to her friend by herself the next day.  Key is to think the best way to respond. Where remaining calm is a hard work (still I am learning :)) and it will definitely pay off in future.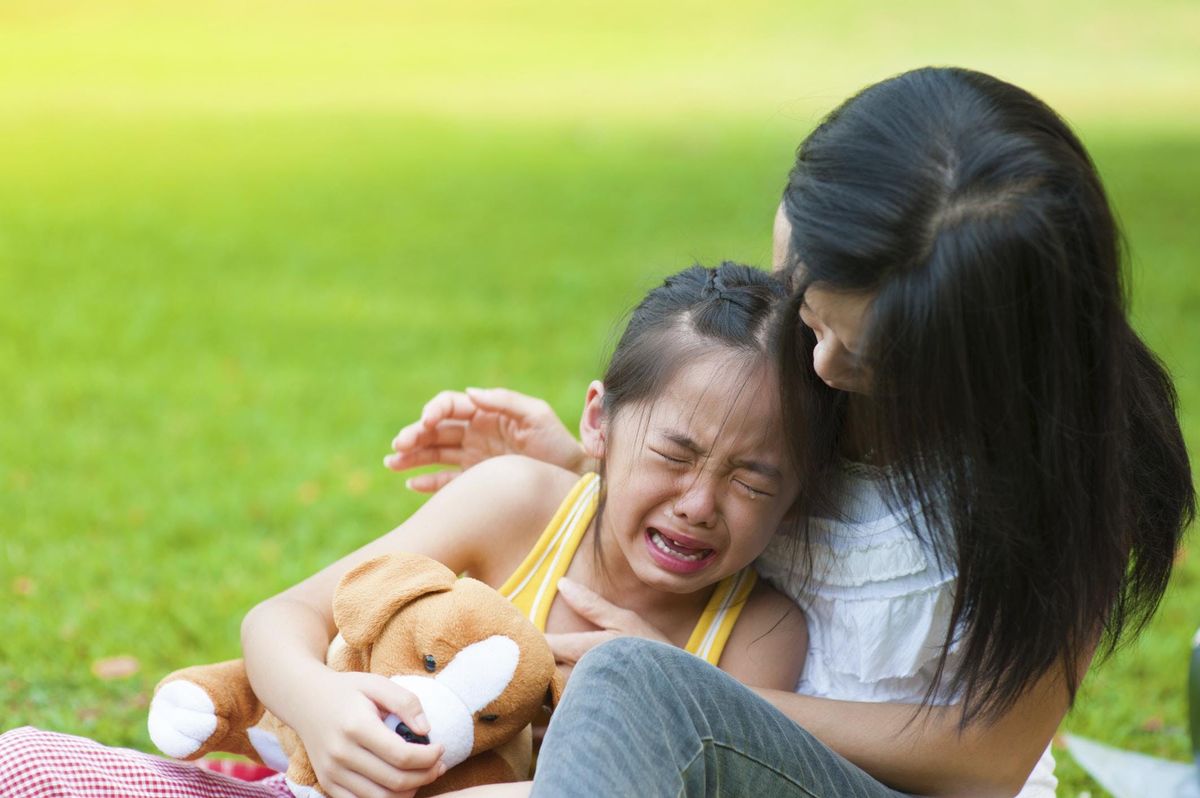 Little distraction will do.  When your child doesn't listen to you and asks for five more minutes of cartoon time, game time or playing time and hates you for not giving their extra time then instead of being mad and yelling at them just try to distract them, by giving your kid a big hug, by doing this you are letting them know that you hear their frustration and empathize with it. If this doesn't work just distract them with a silly funny dance which can turn the tides. It not only relieves the kids frustration but also your stress.
Run out of the situation for a minute. When your child cannot calm down and having hard time just take a time out instead of being in that moment and reacting. This way you can prevent yourself from the negative emotion ruling you. Giving a time out for yourself, will make you and your kids mental status to calm down. "You have to be in control of yourselves if you want them to be in control of themselves." As the quote says it's a great tool to control negative emotions and help in channeling your emotions in a right way.